Casa de Cuadros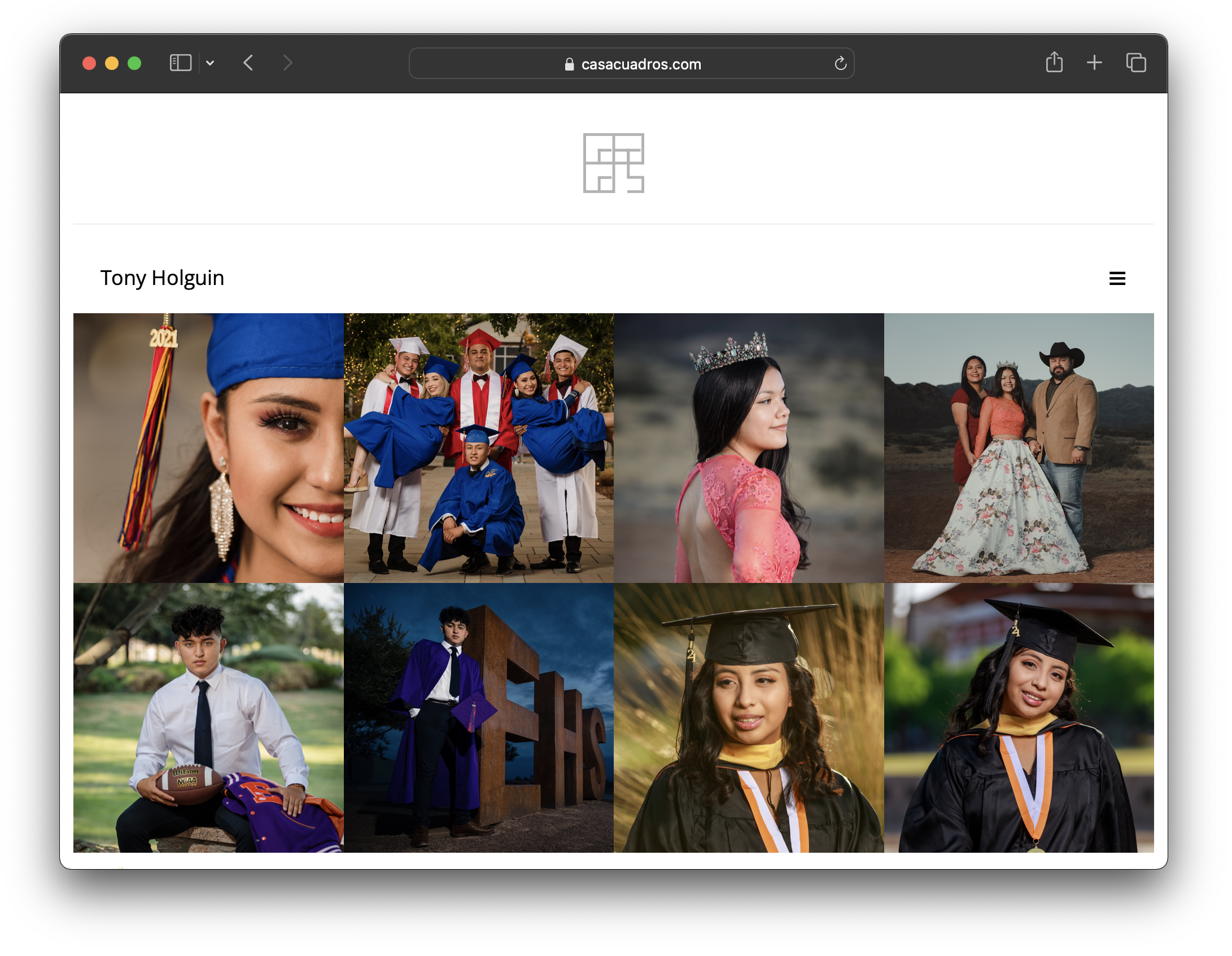 Casa de Cuadros is a photography platform that I started with the goal of providing a space for local photographers in El Paso to showcase their work. As the founder, I have implemented a verification process to ensure that only photographers from El Paso are featured on the website. The platform is designed to be simple and straightforward, allowing users to browse and discover local talent with confidence in their authenticity.
In addition to traditional portrait services, Casa de Cuadros also aims to support photographers who specialize in other types of photography, such as city-themed landscapes. In the future, we envision expanding the platform to allow photographers to directly book sessions and monetize their work through the website.
To learn more about Casa de Cuadros and explore the talented photographers in El Paso, visit our website at casacuadros.com.